Sepake Angiama
Ashley Andrykovitch
Catherine Baker
Patricia Berry
Tatiana Bilbao
Maurice D. Cox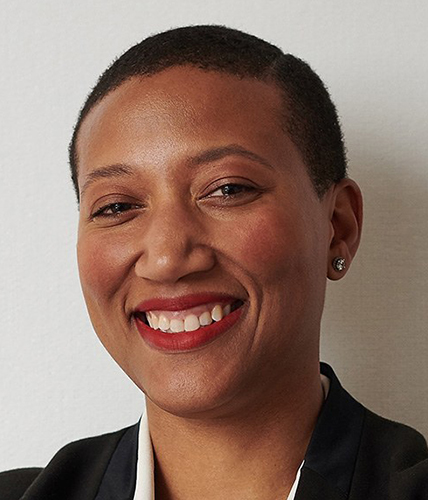 Kimberly Dowdell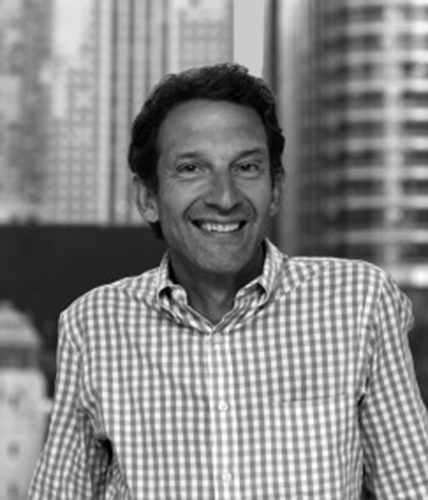 Zurich Esposito
Peter Exley
Jia Yi Gu
Sarah Herda
Angela Kyle
Jessica A.S. Letaw
Heidi Segall Levy
Amy Longsworth
Jen Masengarb
Tyen Masten
Maria Nicanor
Juan Moreno
Ben Prosky
Matthew Quinn
Rashmi Ramaswamy
Tyen Masten
Maria Nicanor
Juan Moreno
Ben Prosky
Matthew Quinn
Rashmi Ramaswamy
Damon Rich
Eric Rogers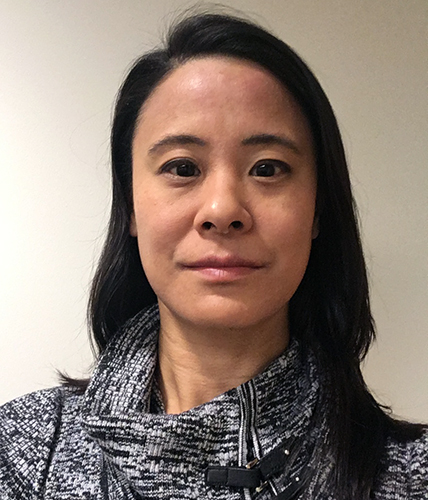 Cindy Roubik
Zoë Ryan
Cathi Ho Schar
Kenneth Schwartz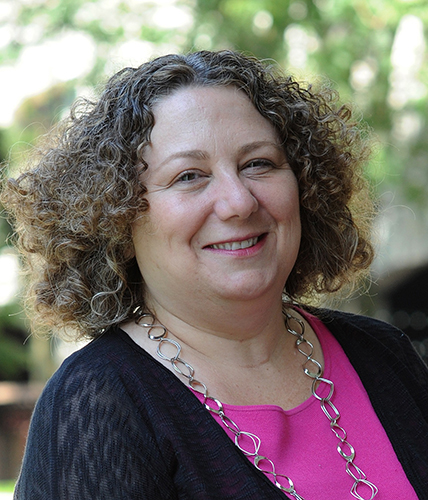 Robin Simon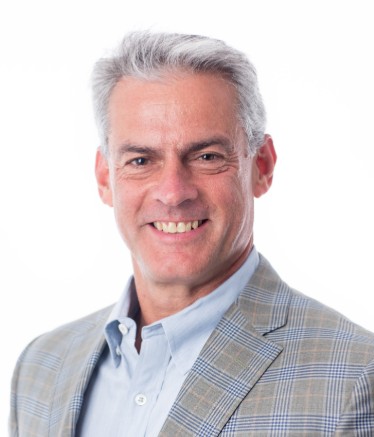 Mark Skender
Alyssum Skjeie
William Spitzer
Tim Swanson
Yesomi Umolu
Stephanie Whitlock
Sara Zewde
Mary-Margaret Zindren
Sepake Angiama is one of two co-curators for the 2019
Chicago Architecture Biennial
. She is a curator and educator currently based in Europe, and her work focuses on the social framework and discursive practices. This has inspired her to collaborate with artists, architects, and designers who disrupt or provoke aspects of the social sphere through action, design, dance, and architecture. Angiama recently served as Head of Education for Documenta 14 where she initiated
Under the Mango Tree: Sites of Learning.
In cooperation with ifa (Institut für Auslandsbeziehungen), a project that gathers artist-led social spaces, libraries, and schools interested in unfolding discourses around decolonizing education practices. Previously, she was Head of Education for Manifesta 10 hosted by the Hermitage Museum, Saint Petersburg. Angiama was recently a Fellow at BAK, Utrecht (basis voor actuele kunst), undertaking research on science fiction, modernist architecture, and intersectional feminism. Angiama holds an MA in Curating Contemporary Art from the Royal College of Art, London.

Ashley Andrykovitch is Curator of Education at Fallingwater. Previously, she was Curator of Education at Carnegie Museum of Art. She holds a MA in Education from Seton Hill University, a Certificate in 19th and 20th Century Fine Art from Sotheby's Institute, and a BA in Studio Art from Saint Vincent College. Andrykovitch is also an exhibiting visual artist and a resident artist at UnSmoke Systems in Braddock, PA. She lives in Pittsburgh.
---

Catherine Baker


Catherine is a Principal at Landon Bone Baker Architects, where she directs a neighborhood outreach program, which aims to fosters better-informed communities while simultaneously gathering the data that informs design. After receiving her Bachelor of Architecture from Ball State University, Catherine Baker earned a Master of Arts in Social Sciences at the University of Chicago. Both disciplines share some fundamental underpinnings that pertain to the work of Landon Bone Baker Architects; understanding people, understanding problems, making connections, and developing programmatic solutions.

The importance of understanding neighborhood problems and connections can be seen in the planning projects that Catherine has managed, which include various federally-funded programs focusing on neighborhood revitalization such as HOPE VI, the Neighborhood Stabilization Program, and the redevelopment of a large Section 8 housing project in the Woodlawn neighborhood under the new ChoiceNeighborhoods Initiative.

Catherine was a member of the advisory team at the Chicago Architecture Foundation that developed "The Architectural Handbook," an award-winning architectural curriculum for the Chicago Public Schools and is also a founding mentor for Marwen's Art at Work program. For over 10 years she taught an architecture class in partnership with Lane Technical High School and Marwen that concentrated on urban design and neighborhood study. She is currently collaborating on a new initiative called the Chicago Architecture Education Network that will link Chicago area K-12 design education programs.

Catherine is an active member of AIA Chicago where she served as the 2018 Board President.


---
Patricia Berry
Patricia Berry is a fundraising expert with decades of experience helping organizations raise money through authentic, mission-driven relationships. Using a community building and collaborative discovery approach, she helps clients define their philanthropic mission and values to launch fund development programs that are joyful, meaningful, and, above all, based on measurable success. Visit her website to learn more at
patricia-berry.com
.
---
Tatiana Bilbao
Tatiana Bilbao is an award-winning, Mexico City-based architect whose global practice is grounded in a commitment to sustainability, community, and context in design.
Born into a family of architects, Bilbao founded her
multidisciplinary office
in 2004 with a single fundamental ideal: "architecture should benefit every single human being on this planet." This goal has taken many different forms, from engagements with public space, including her work at the Botanical Garden of Culiacán, Mexico, to research on social housing with projects like the Sustainable House, a low-cost housing prototype exhibited at the 2015 Chicago Architecture Biennial. A passionate teacher and lecturer, Bilbao is part of an international vanguard of architectural practice and education whose roots remain inextricably tied to the culture and history of Mexico City.
---
Maurice D. Cox

Maurice D. Cox was appointed Commissioner of the Department of Planning and Development (DPD) by Mayor Lori E. Lightfoot and confirmed by the City Council on October 16, 2019.
Celebrated for his experience merging architecture, design and politics through multiple public, private and elected positions, Cox is responsible for leading DPD's economic development, planning and zoning functions while fostering community-improvement initiatives throughout the city. His primary focus is under-invested neighborhoods on the South and West sides.
In his previous capacity as director of planning and development for the City of Detroit, Cox created a new, resident-centered planning and development department and led innovative urban planning and revitalization strategies that championed the equitable redevelopment of neighborhoods that fostered population growth and new mixed-use, mixed-income investment.
Cox was formerly the design director of the National Endowment of the Arts under President George W. Bush and President Barack Obama, where he represented the federal government for architecture and design matters and served as an advisor to more than 120 mayors on urban design issues.
Cox has been named by Design Intelligence as one of the "most admired design educators in America" and by Fast Company magazine as one of "20 Masters of Design" in the United States.
---
Kimberly Dowdell
Kimberly Dowdell is the 2019-2020 National President of the National Organization of Minority Architects, and Director of Business Development at HOK Chicago. She initiated the concept behind Social Economic Environmental Design, an organization that she cofounded in 2005, and is a member of the Detroit Developer Roundtable and the Urban Land Institute. She was a Crain's Detroit Business "40 Under 40" honoree. In 2019, Kimberly delivered the 19th Annual Dunlop Lecture at the Harvard Graduate School of Design.
At HOK Chicago, Kimberly collaborates with other members of the leadership team to develop and implement strategic business development and marketing initiatives. In addition to cultivating and maintaining relationships with clients and partners, she is a frequent speaker at industry conferences and events and a mentor to HOK's emerging leaders.
---

Zurich Esposito is the Executive Vice President of AIA Chicago, a leading chapter of the American Institute of Architects. He also serves as publication director and a contributor for the chapter's Chicago Architect magazine. Zurich holds a Master's Degree in Historic Preservation from the School of the Art Institute of Chicago, and has taught architectural history at the University of Illinois, Chicago. He is a regular participant on juries for academic institutions, organizations, and design awards programs.

Zurich is a member of the board of directors of the Chicago Bungalow Association and of the Illinois Institute of Technology Mies van der Rohe Society. He was recently appointed by Mayor Lori Lightfoot to serve on the city's Zoning Board of Appeals.

---
Peter Exley

Peter Exley has established an internationally recognized practice of architecture for children, families, and communities, elevating the standards of design for learning and play environments.
He is the co-founder of
Architecture Is Fun
, a Chicago-based architecture, design, and consulting firm, and recipient of the 2017 AIA Chicago Firm of the Year. Dedicated to helping the next generation of architects, Peter has also been an adjunct professor at the School of the Art Institute of Chicago (SAIC) for more than 25 years.
Peter has served the AIA in several roles, including president of AIA Chicago, Illinois regional representative to the Strategic Council, chair of the Public Outreach Committee, and as a liaison to the Young Architects Forum. He was recently elected as the 2020 First Vice President/2021 President-elect of AIA National.
---
Jia Yi Gu
Jia Yi Gu is the Executive Director and Curator of
Materials & Applications
, a Los Angeles-based non-profit cultural organization dedicated to presenting new ideas in architecture and art through built experiments and critical programs. She is an architectural historian, curator, and designer whose work is focused on display and exhibition-making practices in architecture. She holds a Master of Architecture degree from the University of California Los Angeles where she graduated with distinction, and is currently a doctoral candidate in UCLA's Ph.D in Architecture.
Since 2016, Jia has been a co-director of the architecture studio Spinagu with Maxi Spina. She teaches History/Theory as Visiting Artist at the California College of Arts and is the 2019 D. Kenneth Sargent Visiting Critic at Syracuse University. Her projects and exhibitions have been recognized and supported by UCLA, Graham Foundation for Advanced Studies in the Fine Arts, Los Angeles Department of Cultural Affairs, Los Angeles County Arts Commission, and Pasadena Arts Alliance.
---
Sarah Herda

Since 2006, Sarah Herda has been Director of the
Graham Foundation for Advanced Studies in the Fine Arts
. Sarah is credited with transforming the Foundation's headquarters, the historic Madlener House, into a world-class public venue for architecture exhibitions and building one of Chicago's most celebrated venues for public programs. From 1998 until 2006, Sarah was Director and Curator at Storefront for Art and Architecture, and before that Sarah served as Director of the Center for Critical Architecture / Art and Architecture Exhibition Space in San Francisco, and she also worked in architectural publishing at The Monacelli Press.
Sarah teaches at the School of Architecture at the University of Illinois at Chicago and serves on the board of directors of the Association of Architecture Organizations, as well as on advisory boards for
The Architect's Newspaper
, LAXART, the Mills College Art Museum, and Storefront for Art and Architecture. Sarah is an Emerging Leader, class of 2015, at The Chicago Council on Global Affairs. In 2009, Sarah was named one of
Icon Magazine's
20/20—a list of 20 architects and 20 designers who are changing the way we work and think.
---
Angela Kyle

Design thinker and design do-er, Angela Kyle is the co-founder of
PlayBuild
, a design education and placemaking non-profit in New Orleans, Louisiana. PlayBuild's mission is the transformation of under-utilized spaces into alternative play environments that encourage hands-on learning about design, architecture, engineering, and related disciplines through immersive programs and experiences. PlayBuild has evolved into a community space that serves as a hub for local kids and families and hosts a variety of after-school, weekend, and seasonal programs for 4-12 year-olds year-round.
Partnered at the national level with KaBOOM, and at the local level with the Taylor Center for Social Innovation and Design Thinking at Tulane University, PlayBuild has served over 5,000 local kids since the organization's inception in 2012.
With a career background in business and corporate development, Angela has designed growth strategies and led new business efforts for a variety of organizations, including the brand design consultancy, Wolff Olins, and the urban strategy and planning firm, Gehl. You can follow her on Twitter at
@realtimeangela
.
---

Heidi Segall Levy is a registered architect with 30 years of design and project management experience. As Director of Design Services at the Community Design Collaborative in Philadelpia, she oversees all aspects of the Collaborative's design services, including the core design grant program, as well as the Collaborative's proactive design initiative, Infill Philadelphia, which she established in 2005. Before joining the Collaborative in 2001, she was a senior project architect with Kling and WRT, and an architectural designer with SOM's Washington, DC office. She is an advisory board member of the Citizens Planning Institute and Philadelphia Playful Learning Landscapes and serves as a mentor for PennDesign's Women in Architecture program. Heidi earned a Master of Architecture from Syracuse University and a BA in Psychology from Brandeis University.

---
Jessica A.S. Letaw
Jessica A.S. Letaw is the executive director of
Building Matters Ann Arbor
, a nonprofit devoted to local architecture and the built environment. Jessica is also a board member for the Ann Arbor Downtown Development Authority, founder of housing organizing group Ann Arbor YIMBY, and an avid fan of dogs and spy novels.
---
Amy Longsworth
Amy Longsworth is a strategy consultant and Director of the
Boston Green Ribbon Commission
(GRC), a group of 35 business, philanthropic, and civic leaders who support the implementation of Boston's Climate Action Plan. The GRC convenes leaders, incubates ideas, produces information, and supports a network of businesses, institutions, and agencies working across sectors. The GRC is operationally organized around sector-based working groups in Higher Education, Health Care, and Commercial Real Estate. In 2017 Amy led the formation of a fourth working group comprising Boston's cultural institutions—spanning from the Museum of Fine Arts to the Red Sox.
Amy was previously a Managing Director in PwC's Sustainable Business Solutions practice; Vice President Corporate Programs at The Nature Conservancy; and a founding Partner at Viridis Strategy Group, a corporate sustainability strategy consulting firm. She is a graduate of Wesleyan University and Harvard Business School. She serves on the Board of the Emily Dickinson Museum in Amherst, MA. After 31 years in Washington, DC, she now lives in Somerville, MA.
---
Jen Masengarb
Jen Masengarb joined the Danish Architecture Center in 2018 where she now heads up DAC's tour and guide programs, with a focus on expanding DAC's offerings to international visitors. She has also led the creation and development of DAC's first exhibition host program that focuses on interpretation to deepen visitor engagement. Currently, she is part of the team developing DAC's first permanent exhibition on the history of Danish architecture.
Prior to joining DAC, Jen was the director of interpretation and research at the Chicago Architecture Center, where she served for 17 years as a subject matter expert in architecture and design, developing creative strategies for engaging adult and youth audiences. She is the author of CAC's three award-winning curricular resources – "Schoolyards to Skylines: Teaching with Chicago's Amazing Architecture," "The Architecture Handbook: A Student Guide to Understanding Buildings," and
Discover Design
. Jen holds a Bachelor of Architecture and a Bachelor of Arts in History from the University of Detroit-Mercy, and a Master of Architectural History degree and Historic Preservation certificate from the University of Virginia.
---
Tyen Masten
Tyen Masten is a London-based American designer with over 25 years as a practitioner. He is also a board member of the Museum of Architecture since 2017, which is a global centre for entrepreneurship and innovation in the architectural industry.
Tyen founded
PHASE3
in 2012 to be an alternative practice within the field, and one that could inspire others, clients, and the architects themselves to make generous and meaningful work. From printed matter, small-scale developments and hotels, to museums and master plans, Tyen is recognised for his innovative use of digital technology to create thoughtful and beautiful projects. Driven by the idea that uniqueness and difference are gifts, Tyen's work at PHASE3 aims to help others believe in their own voices to open up new possibilities and lasting change within the built environment.
Originally from the cornfields of Illinois, Tyen grew up in California. He holds a Bachelor of Environmental Design from the University of Colorado and a Master of Architecture from the University of California, Los Angeles. After studying with Zaha Hadid at the University of Applied Arts in Vienna, Tyen relocated to London to join Hadid's studio where he successfully led the design on a variety of projects in the Middle East and the UK (2004-12). He has also worked in Los Angeles with Greg Lynn and spent four years working on high-end residential projects in New York.
---
Juan Moreno
Juan Gabriel Moreno is an award-winning architect and President of
JGMA
(Juan Gabriel Moreno Architects). Mr. Moreno was born in Bogota, Colombia and studied architecture at California State Polytechnic University, Pomona and in Florence, Italy.
In 2010 he launched JGMA with the sole purpose of positively impacting Chicago's diverse communities. Since then, JGMA's designs have helped to create a culture of change in many of these disadvantaged communities by bringing an architecture of dignity and profound transformation. These works include the Instituto Health Sciences Career Academy, Northeastern Illinois University El Centro Campus, and was a finalist along with Foster + Partners & Epstein for the O'Hare Global Terminal International Design Competition.
Juan Moreno's personal dedication to community and social justice has also been recognized in Chicago and Colombia. Mr. Moreno had the honor of being recognized by Colombian President Juan Manuel Santos as one of the "100 COLOMBIANOS" for 2013 and was a recipient of the 2013 "PIECE" Award for International Excellence which recognizes Colombians working outside of the country and making a difference in the lives of children and families.
---
Maria Nicanor
Maria Nicanor is an architecture curator and architectural historian with an interest in the ways that cities and people interact through the lens of design. She is currently the Executive Director of the
Rice Design Alliance
. Formerly, she was the inaugural Director of the Norman Foster Foundation in Madrid. Maria has been a Curator at the Design, Architecture, and Digital Department of the Victoria and Albert Museum in London, and between 2006 and 2014 was the Associate Curator of Architecture and Urbanism at the Guggenheim Museum in New York, where she was also a Curator of the BMW Guggenheim Lab project. At the Guggenheim she curated and worked on several contemporary art, architecture, and design exhibitions and publication projects, including
Participatory City
,
Frank Lloyd Wright: From Within Outward
, and
Contemplating the Void: Interventions in the Guggenheim Museum
, among others. Maria was part of the team leading the international architecture competition for the Guggenheim Museum in Helsinki, Finland, and continues to work and consult with organizations and city governments on the development and good practice of architecture competitions.
Maria holds a BA in Art and Architectural History and Theory from the Autónoma University of Madrid and Sorbonne University Paris, and an MA in Museum and Curatorial Studies from New York University.
---
Emmanuel Pratt
Emmanuel Pratt is an urban designer creating a model of resident-driven community development in neighborhoods that have suffered the effects of long-term disinvestment. Pratt is co-founder and executive director of the
Sweet Water Foundation
(SWF), a nonprofit organization based on Chicago's South Side that engages local residents in the cultivation and regeneration of social, environmental, and economic resources in their neighborhoods.
Emmanuel received a BArch from Cornell University and an MSAUD (Master of Science in Architecture and Urban Design) from Columbia University. From 2011 to 2019, he served as the director of aquaponics at Chicago State University, and he was the Charles Moore Visiting Professor at the Taubman College of Architecture and Urban Planning at the University of Michigan until 2019. In 2016, he was named a Loeb Fellow at the Harvard University Graduate School of Design. Emmanuel is also a visiting lecturer in the Environmental and Urban Studies Program at the University of Chicago and a 2019 MacArthur Fellow.
---
Ben Prosky
Prior to becoming Executive Director of AIANY and the
Center for Architecture
in 2016, Ben Prosky served as Assistant Dean for Communications at the Harvard University Graduate School of Design (GSD), where he oversaw events, publications, multimedia content, and special projects. With a background in urban studies and urban planning, Ben has devoted the past 15 years of his career to a range of projects and initiatives dedicated to the promotion and interpretation of architecture and the city.
He started his career working for the Institut français d'architecture (IFA) in Paris, under the direction of Jean Louis Cohen, coordinating exhibitions and public programs. He then moved to the Canadian Center for Architecture (CCA). Prior to joining Harvard GSD, Ben worked for six years at Columbia University Graduate School of Architecture, Planning, and Preservation (GSAPP).
Ben has played a key role in the advancement of architects and architecture in the digital realm. As one of the four original co-founders of Architizer, he contributed to the establishment of the first social and professional networking tool created specifically for architects.
---
Matthew Quinn
Matthew Quinn is Senior Advisor to
NLA
(New London Architecture) where he leads on strategy, digital innovation, and international outreach. Matthew also advises a number of leading London businesses that provide products and services to the built environment globally including VuCity, Squint/Opera, and Churchill Husband.
Prior to joining NLA, Matthew co-founded Four Zero One as a London (UK) based creative agency working exclusively within the built environment and contributing to the marketing and communication of many of the major redevelopment projects currently transforming London including King's Cross, Canada Water, and Earls Court. Four Zero One (working in partnership with NLA) also contributed to a suite of exhibitions about infrastructure, planning, policy, and development for the Mayor of London and Transport for London.
---
Rashmi Ramaswamy
Rashmi Ramaswamy has been working as an architect in Chicago for 12 years, and has a diverse background in architecture, education, and a strong personal interest in public housing issues and environmental. She is the co-founder of
SHED Studio
, a mission-driven architectural and sustainable design collaborative located in Cambridge and Chicago.
Rashmi has worked for 9 years at McBride Kelley Baurer, a Chicago architectural firm, as project manager and Senior Associate. She has been involved in several projects in Chicago for non-for-profit clients including a campus for at-risk teens, a transitional shelter for women, senior housing, and a daycare facility. She has also worked on an assortment of faith-based projects and has extensive experience with corporate clients including IBM and Wrigley. Her work at the Wrigley building has ranged between urban design/master planning, building restoration, and preservation to tenant build-outs. These projects have given her an understanding of the complicated processes involved in securing funding and meeting regulations.
Rashmi also assists RODE Architects in Boston with quality control, staffing, and standardization of drawings and documents, drawing upon her over 20 years of experience as an architect. She is registered in MA and IL and is a LEED A.P. Rashmi is co-founder and principal SHED Studio, a mission-driven architectural & sustainable design collaborative. She also serves on the board of Boston Building Resources and is co-chair of the Boston Society of Architects Committee on Homelessness.
---
Damon Rich
Damon Rich is a partner at
Hector
, an urban design, planning, and civic arts practice where recent projects include designing a neighborhood park in one of Philadelphia's most diverse neighborhoods, constructing a housing crisis learning center at the Queens Museum, and creating a memorial for eco-feminist Sister Carol Johnston. Damon previously served as planning director and chief urban designer for the City of Newark and is the founder of the Center for Urban Pedagogy (CUP), an internationally recognized nonprofit organization that uses art and design to increase meaningful civic engagement.
---
Eric Rogers
Eric Rogers manages
Open House Chicago
(OHC) at the Chicago Architecture Center, where he has been on staff since 2014. Eric holds Bachelors and Masters degrees in the social sciences from the University of Chicago, and has worked as a researcher, fundraiser, and nonprofit program manager. A native of Memphis, Eric has spent more than a decade crisscrossing Chicago's diverse neighborhoods by bike, transit, and on foot. Along the way he has amassed a significant photographic archive documenting Chicago's rich and evolving architecture and urban fabric.
---
Cindy Roubik
Cindy Roubik is Assistant Commissioner of the Planning and Design Division and has been with the City of Chicago's Department of Planning and Development (DPD) since 2005. Cindy manages the design review process for development proposals, including high-rise offices, mixed-use developments, and projects involving city financial assistance. She also manages the department's planning initiatives, including neighborhood plans, waterfront planning, and modernizing the city's industrial corridors. Prior to civil service, Cindy worked as an architect for several high-rise projects. Cindy is originally from Montreal, and is an alumni of McGill University's School of Architecture.
---
Zoë Ryan
Zoë Ryan is the John H. Bryan Chair and Curator of Architecture and Design at the
Art Institute of Chicago
. A curator and author, her projects focus on exploring the impact of architecture and design on society. She has most recently organized
In a Cloud, in a Wall, in a Chair: Modernists in Mexico at Midcentury
, which opened in September 2019. Her recent projects include
Past Forward: Architecture and Design at the Art Institute
, a major new installation of the modern and contemporary architecture and design collections, and
As Seen: Exhibitions that Made Architecture and Design History
, the first publication to explore in depth the important role that exhibitions have played in the history of these fields of practice.
In 2014, Zoë was the curator of the second Istanbul Design Biennial,
The Future Is Not What It Used To Be
. She has taught graduate seminars on design history and theory at the School of the Art Institute of Chicago and the University of Illinois at Chicago and is a member of the Design Trust International Advisory Council, Hong Kong.
---
Cathi Ho Schar
Cathi Ho Schar, AIA LEED-AP, is the inaugural director of the
University of Hawai'i Community Design Center
, a platform for students, staff, faculty, and partnered professionals to collaborate on cross-disciplinary research and design projects that serve the public interest. The center was uniquely developed as a governmental resource for Hawai'i to provide top-down decision makers withbottom-up research, engagement, planning, and design services.
Cathi was born and raised in Hawai'i, earned her undergraduate degree from Stanford University and her Master of Architecture from the University of California at Berkeley. In parallel to her work at the center, Cathi teaches community-focused architecture design studio and professional practice courses, and is a licensed architect and co-founder of a small Honolulu-based firm.
---
Kenneth Schwartz
In 2014, Kenneth Schwartz was appointed as the founding director of the
Phyllis M. Taylor Center for Social Innovation and Design Thinking
, in addition to his role as dean of the Tulane School of Architecture. Since Schwartz was appointed as dean in 2008, the school has become one of the most visible units of Tulane University in creating a national model of innovative, engaged and empathetic pedagogy working in close partnership with neighborhood and non-profit organizations throughout New Orleans and beyond.
His research interests currently center on social innovation and theories of change. Previously, Schwartz was on the faculty at the University of Virginia for twenty-four years. He was chairman of the architecture department and associate dean. He conducted an active practice and research agenda, where he explored issues of architecture in the public realm with a strong focus on community design and planning issues necessary for the creation of healthy urban environments.
---
Robin Simon
Robin Simon has enjoyed sharing her knowledge of Chicago as a docent with the
Chicago Architecture Center
since 1997. She currently leads 12 different walking tours throughout the city: 5 in the downtown Loop area (including one on the Elevated train), 3 individual building tours, 2 cemetery tours, and 2 tours in outlying neighborhoods. Robin has been involved in the development of several tours, including
Must Hear Chicago: Tour for the Visually Impaired
,
Razzle Dazzle: The Loop Theater District
,
Synagogues by Bus,
and the
Chicago Board of Trade Building
. She has been a member of CAC's Docent Council and Tour Committee as well as a sponsor for docent trainees.
Robin volunteers as a Community Educator for the Illinois Chapter of the Alzheimer's Association. In her professional life, Robin has led a consulting practice since 2003 that provides marketing analytics and forecasting to the consumer products industry. Prior to that, she worked at Kraft Foods for 12 years. She received an MBA from the University of Chicago and BA and BS degrees from the University of Pennsylvania.
---
Mark Skender
Mark Skender is the CEO of
Skender
, and since joining the company in 1989, he has played an integral role in the development of the organization's long-term vision, strategic direction, organizational design, and values. Under his leadership, Skender has successfully integrated construction, design, and manufacturing all under the same brand with the recent opening of its 105,000-square-foot manufacturing facility in Chicago. In this new facility, Skender is able to apply modular construction techniques to various healthcare, hotel, and apartment projects. Mark also helped pioneer Chicago's Lean construction movement as a founding member of the Lean Construction Institute's Chicago Community of Practice. Mark earned a bachelor's degree from UW–Madison's civil engineering program, from which he was recently awarded a Lifetime Achievement Award. He holds an MBA from Northwestern University's Kellogg Graduate School of Management.
---
Alyssum Skjeie
Alyssum Skjeie is Program Manager for the
Heinz Architectural Center
at Carnegie Museum of Art in Pittsburgh, PA. She holds a MA in Architectural History from the University of Virginia, and a BA in Design from California State University Long Beach. In her time at the Heinz Architectural Center, Alyssum has implemented innovative programming and exhibitions, notably
HACLab Pittsburgh: Imagining the Modern
, and
Copy + Paste: The Hall of Architecture
.
---
William Spitzer
William Spitzer, Ph.D., is Vice President for Learning and Community at the
New England Aquarium
. He is responsible for application of learning and social science expertise across education programs, exhibits, visitor experience, and beyond the walls of the aquarium building. This includes responsibility for public engagement and education programs, community partnerships and network building, and research and evaluation. He has served as Principal Investigator for numerous informal science education projects funded by the National Science Foundation, National Oceanic and Atmospheric Administration, Institute for Museum and Library Services, and the Environmental Protection Agency. These include a series of projects focused on public engagement in climate change, including the National Network for Ocean and Climate Change Interpretation. Spitzer has more than 25 years experience developing and implementing science education programs and materials. In 2014, he was recognized by the White House as a Champion of Change for Engaging the Next Generation of Conservation Leaders. In 2016, Spitzer received a Visionary Award from the Gulf of Maine Council for innovation, creativity, and commitment to marine protection.
Prior to coming to the New England Aquarium in 1996, Dr. Spitzer gained seven years of experience at TERC, an educational research and development firm in Cambridge, MA. There, he directed research and development projects in science education.
Dr. Spitzer brings extensive experience in informal science education and curriculum development, as well as a background in physics, chemistry and oceanography to his position at the New England Aquarium. He holds a Ph.D. in Oceanography from MIT and the Woods Hole Oceanographic Institution.
---
Tim Swanson
As the company's Chief Design Officer, Tim leads a team of architects and designers at
Skender
—bringing his passion for integrating the design and construction process to the firm's clients. In his former position of Chicago office director at CannonDesign, he was the youngest office leader in the history of the century-old firm. Throughout his decade there, Tim oversaw a team of more than 200 architecture, engineering, and planning experts. He also led its City Design practice, a national group focused on helping cities around the world grow and prosper.
Having lived in Abu Dhabi, rural India, and major American cities like New York and Chicago, Tim brings a unique, global perspective to his design work. He is an advocate for smart growth and sustainable development, working with leaders at the intersection of urban planning, public health, and education. Tim earned a Master of Architecture with a specialization in urban development and infill from the University of Illinois at Chicago, and undergraduate degrees in fine arts and economics from Colgate University.
---
Yesomi Umolu
Yesomi Umolu is Director and Curator for the Logan Center Exhibitions at the
Reva and David Logan Center for the Arts
, University of Chicago. Umolu directs a program of international contemporary art in the Logan Center Gallery and contributes to a number of strategic committees that drive the development of contemporary art, architecture, and urbanism on campus. In addition to her curatorial role, Umolu also holds the position of Lecturer in the Humanities Division. She is a 2016 recipient of an Andy Warhol Foundation for the Visual Arts Curatorial Fellowship.
Specializing in global contemporary art and spatial practices, Umolu has been a visiting lecturer, critic, and speaker at a number of international universities including Cranbrook Academy of Art, Bartlett School of Architecture, University College London, and University of the Witwatersrand, Johannesburg, among others. She recently served on the curatorial advisory board for the United States Pavilion at the 16th Venice Architecture Biennale, commissioned by the School of the Art Institute of Chicago and the University of Chicago.
---
Stephanie Whitlock
Stephanie is the executive director of the
Architectural Heritage Center
(AHC) in Portland, Oregon, a non-profit organization that supports Portland's diverse architecture and cultural heritage. The AHC produces over 120 programs a year, including talks, architecture tours, and rotating exhibitions in its galleries located in an historic 1883 building readapted as architecture education center. The AHC also owns a significant collection of architectural artifacts and works on paper.
Prior to moving to Portland, Stephanie was Program Officer at the Graham Foundation for Advanced Studies in the Fine Arts, in Chicago, where she worked for 15 years. Stephanie has worked in the arts, architecture, and cultural sectors throughout her career, including the Smart Museum of Art and the University of Chicago Press. In Portland, she serves on the board of directors of the Halprin Landscape Conservancy, a non-profit that stewards the mid-century parks and foundations by landscape architect Lawrence Halprin.
---
Lauren Wilson
Lauren Wilson oversees the Community Engagement team at the
National Building Museum
, which includes programming for teen and inter-generational audiences. Lauren directly manages
Investigating Where We Live
, Community Days, and offsite events. Lauren has a bachelor's degree in Art History from the University of Mary Washington, and a masters of art in teaching in Museum Education from the George Washington University. Lauren has more than 10 years of experience engaging teens and adults in design, community, and museum programming. In 2019 Lauren joined the board of directors for the Neighborhood Design Center.
---
Sara Zewde
Sara Zewde is founding principal of
Studio Zewde
, a design firm practicing at the intersection of landscape architecture, urbanism, and public art. The studio is devoted to exploring the "aesthetics of being" and creating enduring places where people belong. Sara holds a master's of landscape architecture from the Harvard University Graduate School of Design, a master's of city planning from MIT, and a BA in sociology and statistics from Boston University. Sara was named the 2014 National Olmsted Scholar by the Landscape Architecture Foundation, a 2016 Artist-in-Residence at the Robert Rauschenberg Foundation, and in 2018, was named to the National Trust for Historic Preservation's inaugural "40 Under 40: People Saving Places" list. Her design work in Rio de Janeiro, Brazil was was featured at the 2016 Venice Biennale and the cover of Landscape Architecture Magazine.
---
Mary-Margaret Zindren
Mary-Margaret Zindren, CAE, is the executive vice president of AIA Minnesota, and by virtue of that role, also the executive director of the AIA Minneapolis, AIA Northern Minnesota, and AIA St. Paul chapters, and of the Minnesota Architectural Foundation. She received her B.A. In Public Administration from Miami University in Oxford, OH and her Master's Degree in Public Affairs with a focus in Public and Nonprofit Leadership from the Humphrey School at the University of Minnesota. She holds the designation of Certified Association Executive from the American Society of Association Executives.
Mary-Margaret was born and raised in Green Bay, WI, and has lived in St. Paul, MN for 20+ years. In addition to her career-long focus on association management, advocacy, and governance, Mary-Margaret is active in social justice community work, is writing a book, and makes time to seek out architectural gems wherever she travels.